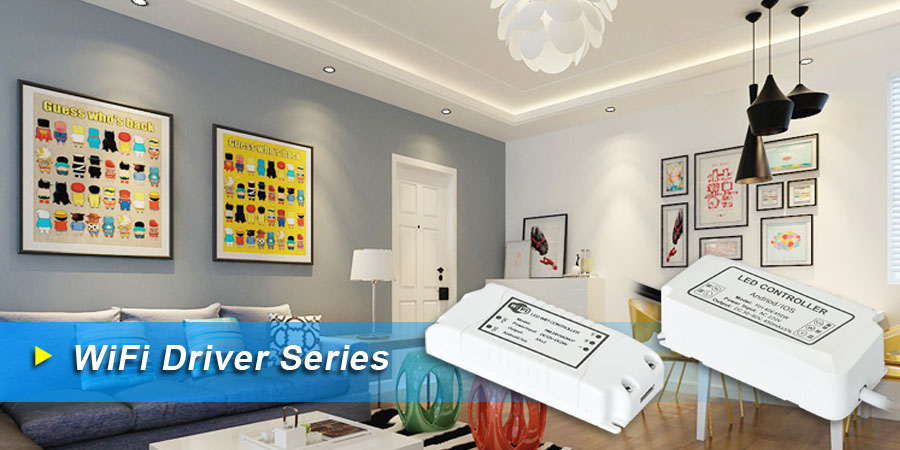 ◆ Overview
· Excellent performance of color mixing, smooth dimming, no flutter and stroboflash.
· Support synchronous and individual control of several regions; meet different dimming requirements in different regions.
· Support various functions: dimming & coloring, real scenes and time control.
· The software supports iOS and Android operating systems.
◆ Product Models
· Constant Current WiFi Driver

· Constant Voltage WiFi Driver

◆ Application Diagram
· 【WiFi】Connect directly or connect through the router.